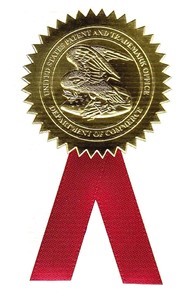 Since the first U.S. patent was issued in 1790, the U.S. Patent Office has issued patents on paper with a formal seal.  However, the need for an official paper copy of a patent has diminished over time.  The officially issued patent (sometimes called a "Ribbon Copy" although US patents have not been bound with a ribbon since 1985) makes for a showy exhibit at a patent trial.  It also gives an inventor a tangible artifact of their success in getting through the patent process.  Otherwise, the official printed patent is becoming largely superfluous.
Starting on April 18, 2023, all U.S. patents will be issued electronically.  Granted patents will be in the form of a PDF file with a digital seal and digital signature from the USPTO Director and will look like the current paper copies.  The file will be made available for download from the Patent Office on the issue date.  Since official copies will no longer be printed and mailed, U.S. patents will issue more quickly after payment of the issue fee.  Printed "ceremonial copies" of a patent can be ordered from the Patent Office for a small fee.  During a transition period, one will be sent automatically at no charge.
The USPTO's transition to electronic patent certificates follows its June 2022 transition to issuing Trademark Registration Certificates electronically.  The European Patent Office started issuing patent grant certificates electronically in April 2022.